January 31, 2004



Excitement and the smell of fresh currency saturated the air as billionaires arrived by the hundreds to our Exclusive SoHo Loft.

From inheritors of fortunes to war profiteers, captains of industry to dot-com kings, men (and trophy wives) of extraordinary wealth from across the land gathered here to kick off the Billionaires for Bush national campaign and celebrate our formal endorsement of George Walker Bush for President.

Donned in diamonds and the latest sweatshop fashions, we were dressed to oppress.

After moving speeches by Co-Chair Phil T. Rich and the Reverend Billy, we waltzed to the melodies of the Let-Others-Go-Hungry March Band, sipped fine champaigne, and schmoozed the night away.

It was absolutely fabulous!


PHOTOS
Click to enlarge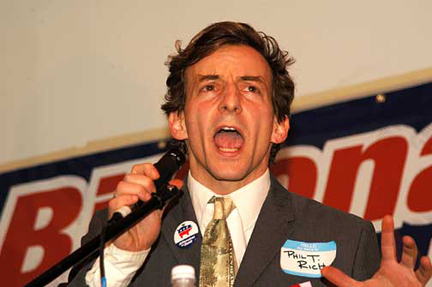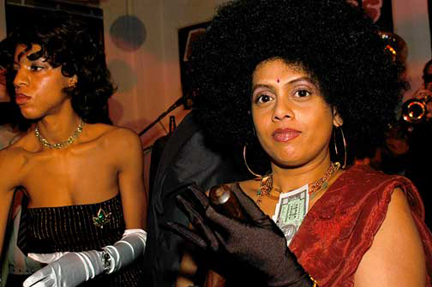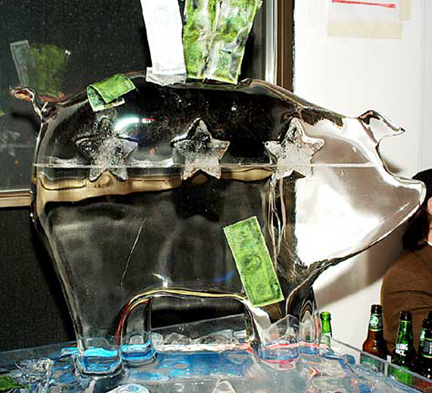 More photos by: Diane Lent | The Costume Network


MORE LINKS

View the program/credits.
Read Phil T. Rich's campaign speech and Alotta Bling's awards speech.
View the original invitation.



---
New
Billionaire CD!
Stay the Course!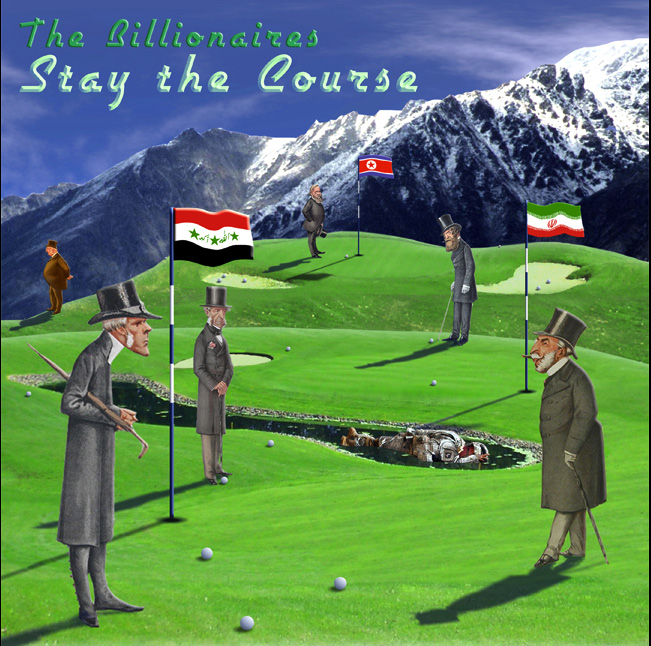 You decide
what you pay
per song!

Give 'em a listen!
Click here.
---
The
2008 Billionaire
Wall Calendar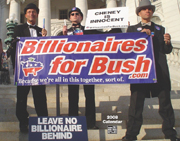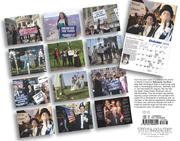 Click here.
---
Now Available
on DVD!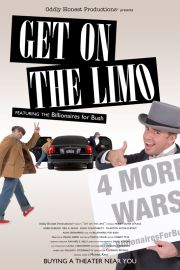 GetontheLimo.com
(Website requires Flash Player 8)
---
Whistle while you plunder: Buy our Music CDs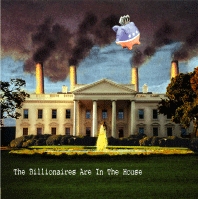 ---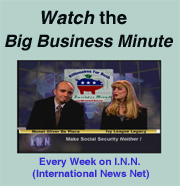 Watch the archives on the I.N.N. website, including a clip show of the first season,

---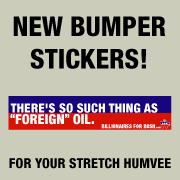 ---

Social Insecurity Calculator

See how much privatization will cost
taxpayers while we
reap billions!


---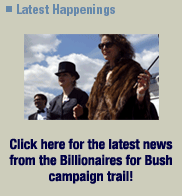 ---
Discover your
Billionaire name!
---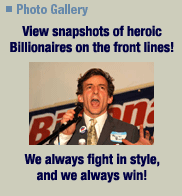 ---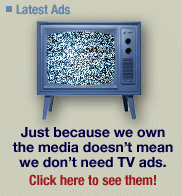 ---